Post-mortem examinations will be carried out on the bodies of a man and woman suspected of poisoning themselves at a luxury hotel.

The pair were found in a room by staff at the five-star Scotsman Hotel in Edinburgh, alongside containers of chemicals, prompting a major emergency response.

Police have said the unexplained deaths followed a "chemical incident" and reports suggest that the man and woman took their own lives using cyanide. The Daily Record said the couple were from Russia and left a note saying they had taken the poison, while hotel guests noticed a strong smell "like sewage" before the bodies were found.

The discovery on the sixth floor prompted a response by the Scottish Fire and Rescue chemical incident team, with around 25 specialist firefighters sent to the scene. The sixth floor was evacuated and a large cordon put in place outside the hotel entrance in North Bridge, yards from the historic Royal Mile and a short distance from Princes Street, the city's main shopping thoroughfare.

Police Scotland said the bodies had been removed from the Scotsman, along with chemicals seized as part of the investigation. A statement said: "Early inquiries indicate that this is a chemical-related incident. However, both bodies will undergo forensic analysis. Scotland Fire and Rescue carried out robust examination of the hotel room and are satisfied the deaths were isolated to the room only. There was, and is, no risk to hotel guests, staff or members of the public in the area surrounding the premises."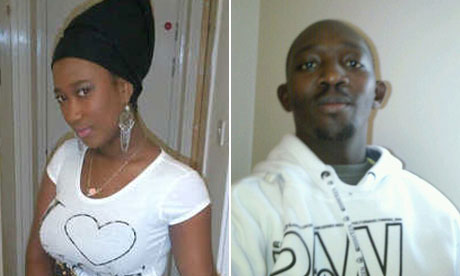 The man and woman will not be identified until next of kin have been informed.

Police said on Friday night that they had finished their inquiries within the hotel room and a number of items have been seized by officers to go under forensic tests. A force spokesman said the deaths are still being treated as unexplained but early indications pointed to a "chemical-related incident".

Guests staying at the hotel who were evacuated during the investigation have now been allowed to return.

Chief Inspector Murray Dykes said: "Since Police Scotland and our partners became involved in this incident, our intention was, and continues to be, keeping the public safe from harm and returning a sense of normality to the hotel and surrounding area. Our inquiries within the room have now concluded and all items collected from inside will undergo thorough examination to help us determine how both individuals died. They, their families and loved ones are very much in our thoughts as we carry out our policing duties.

"While our investigation will continue, business can return to normal at the hotel and I would again stress that there is no risk to anyone who is, has or will visit the Scotsman Hotel.
Source : http://www.thestar.co.uk/news/post-mortem-for-hotel-death-couple-1-5915244