When customers visit a hotel or resort, they want to be pampered by a trained staff in a uniform. The major difference between a stay-cation and a vacation is the outstanding service customers receive. Wearing hotel uniforms creates a professional presence customers are willing to pay for.
A Uniform for Every Hotel Staff Member
Every staff member should have a hotel uniform of their own. Different colors or designs designate the position of hotel and resort employees. Customers and co-workers easily identify staff members based on the color and design of their clothing. Appropriate uniforms for staff members take the guesswork out of identifying employees. Choose a full array for staff members including:
- housekeeping staff need plenty of roomy pockets to conveniently hold cleaning implements
- valet's should identify employees authorized to park cars and carry luggage
- distinctive hotel clerk and bell boys should stand out so customers know who to go to when they have questions
- crisp waiter and waitress ones make service staff look their best while serving customers food and drinks
- clean uniforms for chefs and kitchen staff are functional and professional for employees working with food
- an official security guard one makes these officials stand apart so everyone knows they have authority
- bright casino employee ones add appear even more excitement to the gambling scene
- clean spa employee ones add to the appeal of a pampering environment.
Uniform Styles, Colors and Designs
Different styles, colors and designs help everyone tell employees apart. For example, a chef wears a different hat than a kitchen worker. A security guard looks nothing like what a waiter wears. Color and design can be used to visually clarify an employee's title.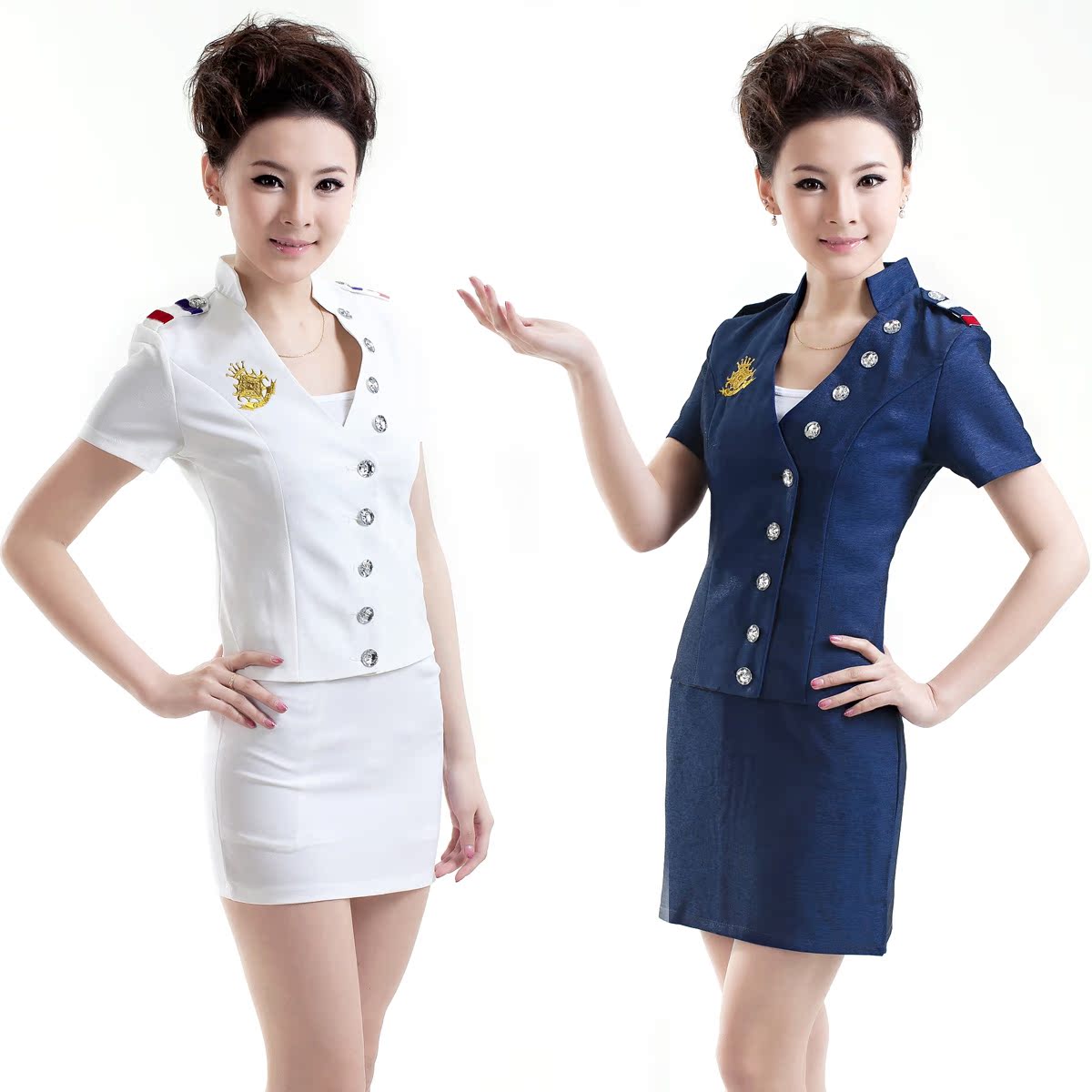 Choose distinctive uniform colors and designs that compliment your business logo and image. The styling should be simple to keep it looking traditional and professional. A hotel one should be tailored yet flattering on all figure types. Select understated, classic ones with timeless appeal to bolster your business image. Include essential items such as polo shirts, pleated pants, hats and aprons.
Customize Uniforms with Embroidery and Monogramming
Another way to showcase employee titles and names is by adding customized embroidery and monogramming to uniforms. Various lettering, colors and designs can be used to designate between different employees and departments. A monogrammed uniform reveals employees' names to guests so they feel more comfortable interacting with hotel staff.
Add Uniforms to Keep Up with the Competition
The distinctive uniforms hotel staff wear set them apart from guests. When vacationing, people relax and let their guard down. If hotel staff members don't wear uniforms, guests aren't sure who to ask for service. This makes the hotel appear less accommodating than the competitors.
Even if other local hotel staff don't wear hotel uniforms, a uniformed staff makes your resort stand apart from the rest. Guests prefer to stay at a hotel with amenities such as a staff who are easily identified by their hotel uniform. A swimming pool, cozy bedding and modern electronics are definitely alluring. But the first and last thing your guests see are the uniforms hotel staff wear and their genuine smiles. Let iD by Landau help with all your uniform needs.